Air Conditioner Repair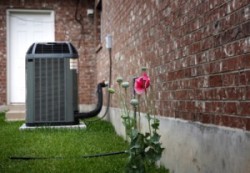 With July averages hovering around 105 degrees, summer in Arizona is just plain hot. Air conditioning makes the heat bearable, but what can you do when your AC breaks down? Don't just sit there and suffer in the stifling heat! Call Michael's Services today for complete air conditioner repairs. Providing professional repair services for both central air conditioners and window units, we can bring you the expert air conditioning service you need regardless of what type of system you have. Extremely high temperatures are not only uncomfortable; they can also decrease employee productivity, create health risks, and all-around make life miserable. So don't put up with your malfunctioning air conditioner for a moment longer. Michael's Services is the air conditioning contractor you can trust in Phoenix. We put our 30 years of experience to work for you--contact us today to get cool and comfortable again ASAP.
If you observe any of the following signs that your air conditioner may need service, give us a call for professional air conditioning service today:
AC will not turn on
Compressor is making unusual noises
Air conditioner is not producing enough cool air
Air does not seem to be blowing from the vents
Air feels unusually humid
Window Unit AC Repair
Because of their compact size, window unit air conditioning repair service can be pretty tricky. But when you call Michael's Services, you can rely on us for superior air conditioner repair! That's because we have 30 years of experience dealing with all types of air conditioning service problems, and we have the hands-on skill and knowledge to both diagnose the issue and get it completely resolved. Our air conditioning contractors are committed to bringing you the efficient, effective, affordable AC troubleshooting and repair service that ensures your window unit will be back up and running again in no time. Learn more when you contact our appliance repair specialists via phone or e-mail now.
Central Air Conditioning Repair
Offering air conditioner repair for both residential and commercial AC, our central air conditioning services can help ensure your building stays cool no matter how high the mercury soars. From pinpointing and fixing refrigerant leaks to replacing damaged compressors our air conditioning services can resolve problems large and small on a full range of central air conditioner sizes and models. So whether you're a restaurateur concerned about keeping your dining room comfortable for patrons or a mom worried about the baby overheating, our air conditioner contractors can get your central air back in tip-top shape ASAP. Call today!
And don't forget, Michael's Services also offer emergency air conditioner repairs for times when AC repair just can't wait. When you need professional air conditioning service in Phoenix, we're ready to take care of you. Call now!
Air Conditioning Service
Air Conditioning Contractors