Appliance Repair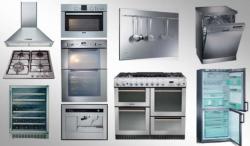 Modern appliances make household chores easier, faster, and more convenient than ever. But when your washing machine breaks down or your stove stops working, it can be a major inconvenience. Some broken appliances even pose safety risks. So what should you do when you're dealing with a broken appliance? Call Michael's Services, of course. Offering complete appliance repair from washer repair and dryer repair to refrigerator repair, our professionals have over 30 years of experience providing expert repairs for homeowners and businesses in Arizona. Let us help get your appliances back in tip-top shape ASAP.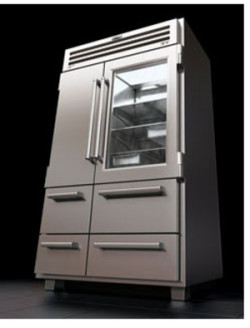 Providing full-service appliance repairs to residential and commercial customers, Michael's Services is available to service and repair a full range of appliances from most major appliance brands and models:
Clothes Dryers
Cooktops
Dishwashers
Downdraft Hoods
Freezers
Garbage Disposals
Icemakers
LCD Displays
Microwaves
Oven Ranges
Range Hoods
Refrigerators
Stacked Washer Dryers
Trash Compactors
Washing Machines
Wine Coolers
When your dryer or refrigerator stops working, don't just throw it out and buy a new one! The professional appliance repair specialists at Michael's Services can help you save big with affordable, effective appliance repair. Whether it's a simple washing machine repair or a more complex refrigerator repair, our team provides quality parts, craftsmanship, and service to help you get your appliances back in peak working condition. Getting your appliances back in great shape for far less than the cost of replacement, our appliance repair services can help you save hundreds!
Remember, when your appliances are malfunctioning, it's best to call the professionals right away. Amateur appliance repair attempts typically don't end well, and with the risk of implementing improper repairs, creating safety hazards, and injuring yourself, it simply isn't worth it to try DIY repairs. If you're facing a broken refrigerator, out-of-order washer, or other appliance issue, Michael's Services is here to help. Offering complete, correct appliance repairs at a great price, we're your solution for getting the professional appliance repair services you need without costing an arm and a leg. So why risk taking your washer apart yourself and then not being able to get it back together! Call Michael's Services for cost-effective, efficient appliance repairs and the end to your broken appliance woes.
Garbage Disposal Repair
Garbage disposals are a convenient solution for dealing with kitchen scraps, but only as long as they're working properly! If you're experiencing problems with your garbage disposal--from strange noises to insufficient grinding--Michael's Services is your answer for professional garbage disposal repair. Emphasizing safety and quality repairs, our team is here to help you resolve all of your garbage disposal issues completely and correctly the first time. When you need garbage disposal repair in Phoenix, we're here to help.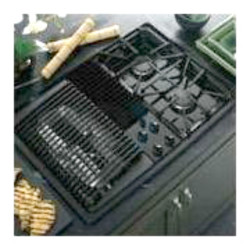 Cooktop and Stove Repair
Whether the oven won't heat up or you have a burner out, Michael's Services is ready to help with all of your oven and stove repair needs. Using our professional expertise to efficiently and accurately troubleshoot your oven repair issues, we can help identify the problem and get your stove back in working condition fast. Keep in mind that malfunctioning ovens, cooktops, and stoves can create major safety issues for you and your family, so it's important to call a reliable appliance repair company for immediate repairs. With more than 30 years of experience in appliance repair, Michael's Services is the specialist you can trust for safe, correct, complete cooktop and oven repairs.
Commercial Stove Repair
Don't let a broken stove or malfunctioning oven affect the success of your business! Whether you're running a restaurant or feeding patients at a health-care facility, it's important to have a safe, reliable stove you can count on. When you're facing the disruption, inconvenience, and hassle of a broken oven or stove, it's time to contact Michael's Services. Providing complete commercial stove repair for customers throughout the Phoenix area, our experts are your answer for oven repair and so much more. If you need a professional with decades of experience, knowledge, and hands-on know-how, we're here to help. We provide fast, effective, affordable stove, oven, and cooktop repairs, and we're ready to help you get your commercial kitchen back on line. Have questions about professional stove repair? Just call or e-mail us today.
Appliance Repair Services
Appliance Repairs
Major Appliance Repair
Appliances Repair