Dishwasher Repair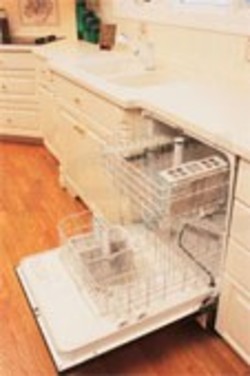 Dishwashers make cleaning up after meals convenient and easy, but only when they're working properly! If your dishwasher isn't draining, is making odd noises, or just isn't getting the dishes clean anymore, Michael's Services should be able to help. We offer complete dishwasher repair services to homeowners and commercial customers throughout Phoenix. Let us put our over 30 years of experience to work for you, ensuring you get the affordable, top-quality dishwasher repairs you deserve. 
Offering dishwasher repair services for just about every make and model (including commercial dishwashers), Michael's Services is available to work on your dishwasher no matter what type you have. We start with a full diagnostic inspection to help identify and locate the cause of your dishwasher's malfunction. Then we follow up with efficient, effective dishwasher repairs to completely resolve both the cause of the problem and the symptoms. Relying on our in-depth knowledge and hands-on expertise, our team of appliance repair specialists is here to bring you quality repairs, workmanship, and service—we take care of our customers as well as their appliances.
A broken dishwasher can create major inconveniences, but when you call Michael's Services, you won't have to put up with that malfunctioning dishwasher for long. Serving Phoenix and the surrounding region, our appliance repair experts will get your dishwasher repaired and back in service before you know it. Contact us today to minimize disruption to your life and get the superior-quality dishwasher repairs you need! 
And if you're a Whirlpool household, keep in mind that we specialize in Whirlpool dishwasher repair!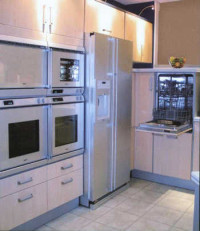 Commercial Dishwasher Repair
For commercial kitchens, keeping your dishwasher in good running condition can make or break your business. That's why Michael's Services offers a full line of prompt, affordable commercial dishwasher repair services. Our professionals have specialized in appliance repairs for more than 30 years, and we have extensive experience handling all types of commercial dishwasher repairs and service. From broken door seals to malfunctioning motors, Michael's Services can identify the problem and get your commercial dishwasher back in service ASAP. And remember, we're on call 24 hours a day for emergency repairs, so if you're in need of immediate commercial dishwasher repair, we're here to help. Don't let a broken dishwasher affect the success and safety of your restaurant, corporate cafeteria, or other commercial kitchen. Call or e-mail us now to get your commercial dishwasher—and kitchen—back in tip-top shape.
Dishwasher Rack Repair
Dishwasher Repair Service
Dishwasher Repairs